Perfect Candy provides full-service packaging including our full line of candies, nuts, spices and trail mixes. From our state-of-the-art 250,000 square-foot facility, we can package, fulfill and distribute to any location, including interactive candy items (candy and toy combinations) and themed candy in unique containers.
The packaging equipment used in our in-house operation includes: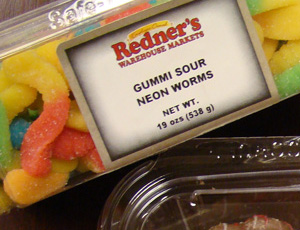 Hayssen Form Fill & Seal machines
Semi-automatic weighers
Platform scales
Doboy & Clamco bag sealers/labelers
Customized automatic flat bag labelers
Various L-bar sealers
Shrink tunnels
Stretch wrappers
Full-color label printer
Carton sealers.

We uphold the highest quality control standards, so you get the freshest product when and where you want it. Plus our cold storage rooms allow us to package perishable products as well.

With our contract packaging service, you'll be able to provide quality and control costs.