Perfect Candy & Packaging Company, located in Reading, Pa., has been operating as a private label candy packager and bulk distributor since 1984. We are currently "master" distributors for Sunrise Confections and Albanese Confectionary Group (most noted as the maker of the world's best gummies) and others.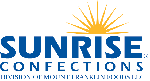 Over the years, we've added state-of-the-art equipment that has allowed us to expand our services to our customers, regardless of their size. We do this while maintaining exceptional quality, freshness and value in all aspects of our business offerings.

Our warehouse and fulfillment center consists of 250,000 square feet, which includes two packaging areas and a 10,500-square-foot, temperature-controlled cold room, and allows us to effectively store, pack and distribute our products.

Recently we've taken our expertise in private label packaging and our purchasing power to bring to market a superior fundraising opportunity for organizations of all sizes.